Ms. Mernagh's Junior Infants are in Room 2.
Room 2 have settled very well into school and we have been very busy so far this year. We have been making new friends, learning poems and rhymes, singing songs, sharing stories, learning Irish, counting, drawing and much more.
The children were learning a lot about themselves and each other. We talked about what we looked like, our likes and dislikes, and our feelings. We used playdough to make faces and people. The children also painted self-portraits, looking carefully in the mirror and mixing the colours that they needed.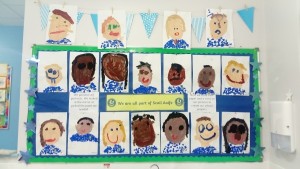 Maths
We have covered a lot of different topics in our Maths lessons. We practise counting every day and have been identifying colours, matching objects, and talking about size. The children like to work together on practical activities.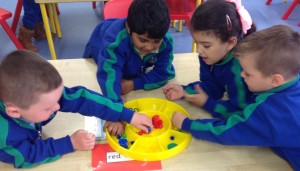 English
We have learned lots of rhymes, read stories and worked on our oral language skills and phonological awareness. We have started to learn our sounds and the children love to find sounds in the classroom and in books. They are also identifying objects that begin with these sounds. Room 2 are also learning to recognise and write their names. We work on our fine motor skills every morning and we are improving our pencil control and grip.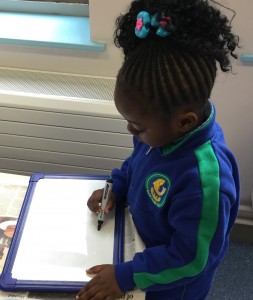 Aistear
We enjoyed learning about our 'Homes' topic through play. We learned lots of new vocabulary and are learning how to play together by sharing and taking turns and communicating with each other. We have now started a new topic – the 'Toy Shop'.