Ms Phipps teaches 3rd Class in Room 13.
This week is Literacy Week in Scoil Aoife! The boys and girls in Room 13 had a super time exploring the book fair, participating in buddy reading with Senior Infants, making book covers and learning all about our author of the week, David Walliams! What a fun week!
The boys and girls in Room 13 have been getting very creative with their art work so far this year. We made our own unique owls as we are having a 'hoot' in 3rd class. We also made our own Super Heroes, to show everybody how super we are in Room 13!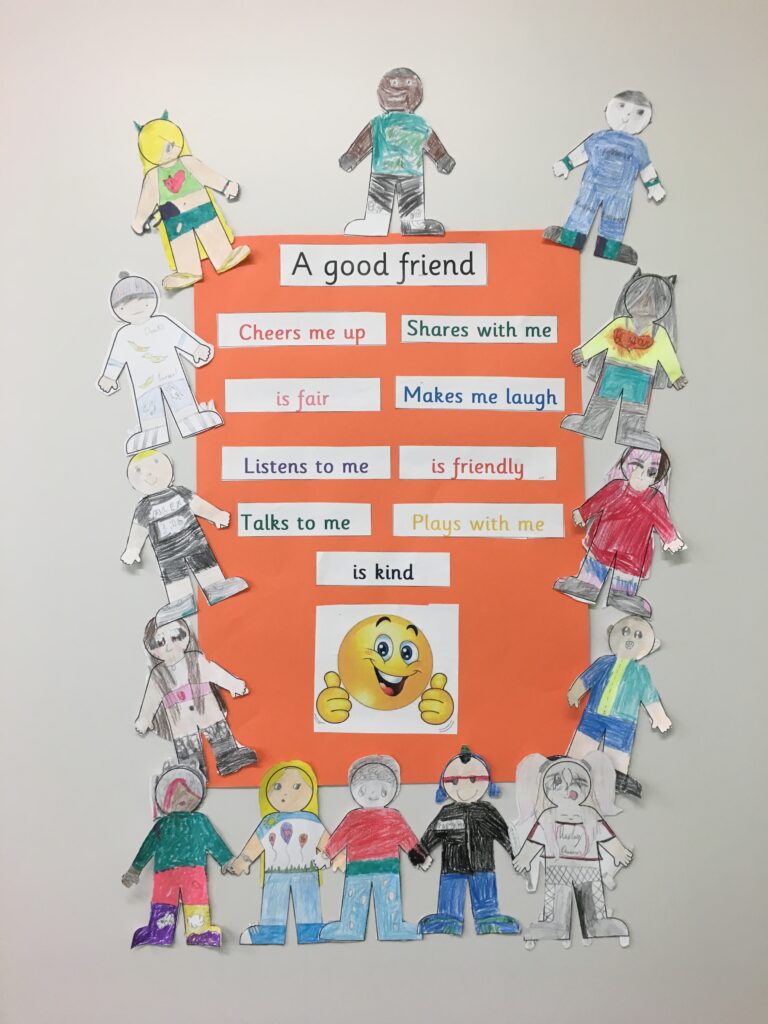 During Friendship Week, the boys and girls in Room 13 were discussing what qualities make a good friend. Check out our class chart that we made about what a good friend should be.